LucasSK

has recently announced that Tiberium Resurrection 4.0 has been released. As usual, it tweaks GDI, Nod factions, adds Mutants/Civilians and also brings a myriad of tracks, maps and much more into the battlefield.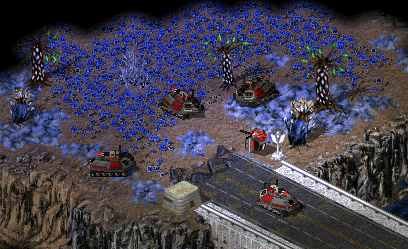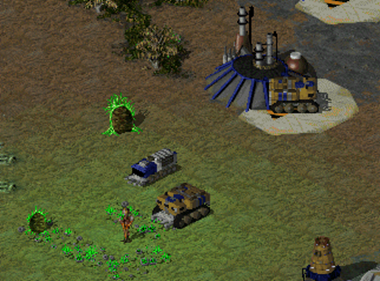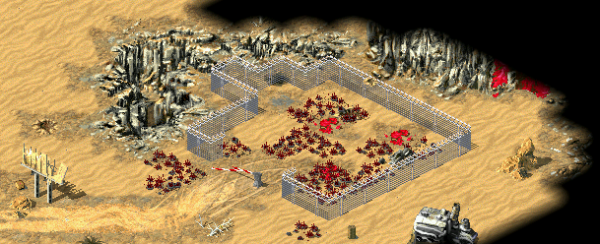 Here's the changelog:


Quote:
Client:
- updated TR credits
- updated preset skirmish settings
General:
- player no longer named "LucasSK" upon installation

- merged "the Prologue" addon with the main game (follow instructions in "New Campaign" menu to play it - props to Bittah!)
- fixed invisible Armories bug
- fixed Infinite Tiberium option turning red tiberium to blue
- nerfed the AI (since difficulty "medium" and above was nearly unbeatable)
- buildings now lose health much faster when on low power
Sountrack:
- added Among the Titans and Legacy of Nod
- removed Trib in the Tib
Maps:
- Prologue 1.1 - enhanced version of the Prologue for even better experience
- added 2 skirmish maps - Ravine and Desert-ed
- remastered Limited Access
- updated already existing skirmish maps
- fixed City Rally glitches
- fixed Tiers of Sorrow forced Ion Storm
- removed Fields of Insurgency
Game:
GDI:
- added Watchman and Atlas Harvester
- added new voice lines for APC
- updated Disruptor and APC textures
- updated Power Plant (needs only 1 upgrade instead of two to produce maximum power)
- tweaked Orca Fighter fire sound
- tweaked Hover MLRS
- tweaked Juggernaut
- tweaked JumpJet
- tweaked Vulcan Tower and its fire sound
- buffed Titan
- buffed Tech Center
- buffed Refinery
- buffed War Factory
- buffed Construction Yard
- nerfed Wolverine
- nerfed Disc Thrower
- nerfed EMPulse
- nerfed Disruptor
- nerfed Orca Bomber
- nerfed Ghost Stalker
Nod:
- added Stealth Harvester, Scarab Tank and Ravager
- added new voice lines for Stealth Tank
- updated Buggy and Devil's Tongue textures
- fixed Buggy turret offset
- fixed Reaper firing position
- tweaked Devil's Tongue
- tweaked Buggy and its fire sound
- buffed subterrannean vehicles underground speed
- buffed Refinery
- buffed War Factory
- buffed Temple of Nod
- buffed Construction Yard
- buffed Laser fence Post
- nerfed EMPulse
- removed Tick Tank (for now)
Civilian/Mutants:
- added 4 civilian vehicles - Tanker, Mass Hauler, Flatbed and Lorry
- updated Scavenged Tank textures
- buffed Mutant Sniper
- buffed Mutant
- nerfed Tiberian Fiend
Other:
- added 5 destroyable rocks
- added 1 infested city building
- added a Snowman

- re-balanced Crates (again)
- nerfed Red Tiberium value



Download the version 4.0 at their ModDB profile, where you can also find more information about that mod, although you can also provide your feedback for them at the PPM forums. Have fun!