TheChosenEvilOne

, a member of C&C Mod Haven Discord channel, has been working recently on a fork of Goxel (originally made by guillaumechereau), which is a free open source volumetric model editor. Unlike the original version of the program, TheChosenEvilOne's version can load and edit .vxl file format from Westwood Studios. It can also use the Westwood palettes as well, at least few of them loads by default. Here's a picture of the program taken by

tomsons26

: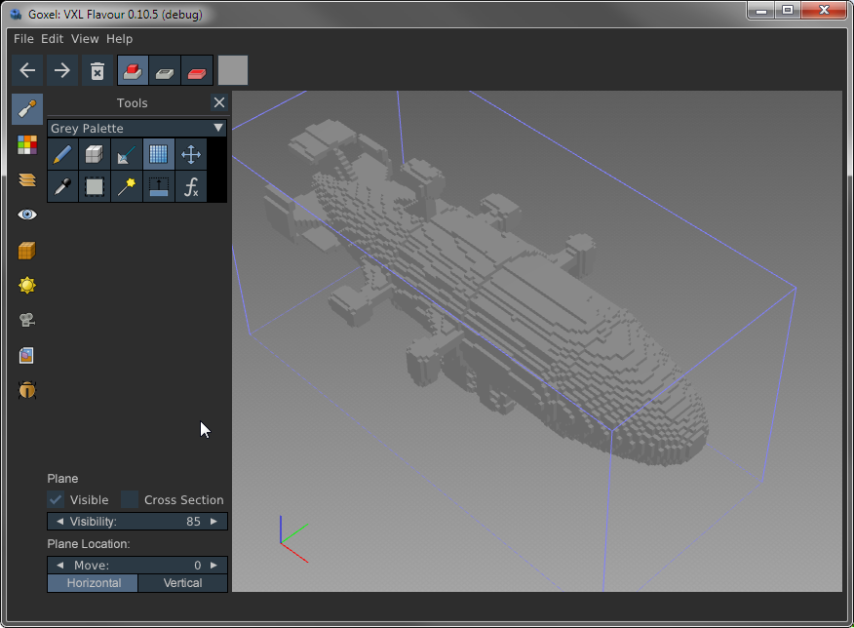 If you are as skilled as

tomsons26

, you can make some good edits of Westwood voxels, like the demo truck below: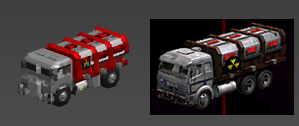 Anyway, here's the changelog from

TheChosenEvilOne

's fork so far:


Quote:
### Added
- Normal rendering, loading and writing. (TheChosenEvilOne)
- Cross section editing. (TheChosenEvilOne)
- Palette picker. (TheChosenEvilOne)
- "Game View" ortho camera option. (tomsons26)
- Importing palettes from vxls during import is now an option. (TheChosenEvilOne)
- "New" image button. (TheChosenEvilOne)
- Shortcuts for changing palette index. (Not set by default) (TheChosenEvilOne)
- RA2 palettes uniturb, unitsno and a fully grey palette "Grey Palette". (TheChosenEvilOne)

### Fixed
- Fuzzy select works now. (TheChosenEvilOne)

### Changes
- Moving the camera using arrow keys is now slightly slower. (tomsons26)
- Default material and render settings now fit better. (tomsons26)



Goxel can be downloaded here, however, due to the unreliability of this link, I've taken the opportunity to mirror it at PPM. Have fun and happy voxelling!